Precisely supports your spine, reducing back pain.
Driving pain stops when your spinal curve is both accurately and firmly supported.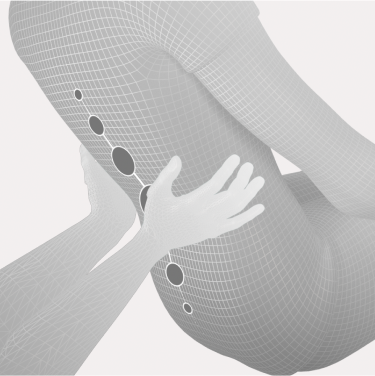 Morfit® holds its shape under pressure.
Leaning back creates approx 10kg of pressure on the back support*.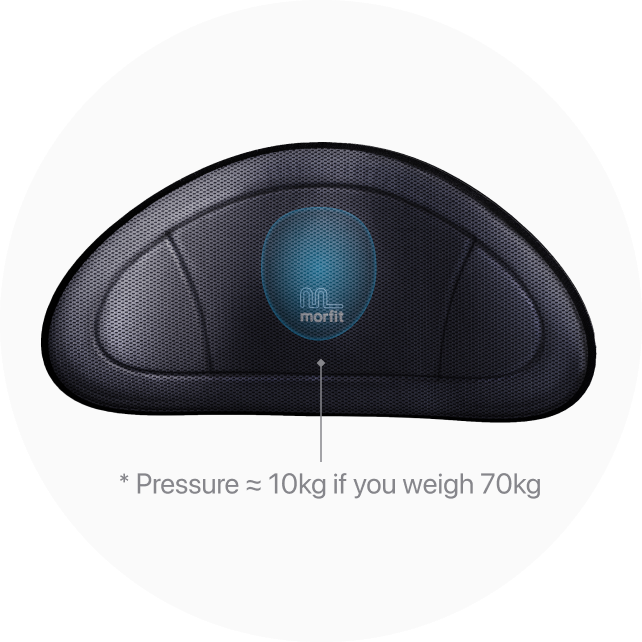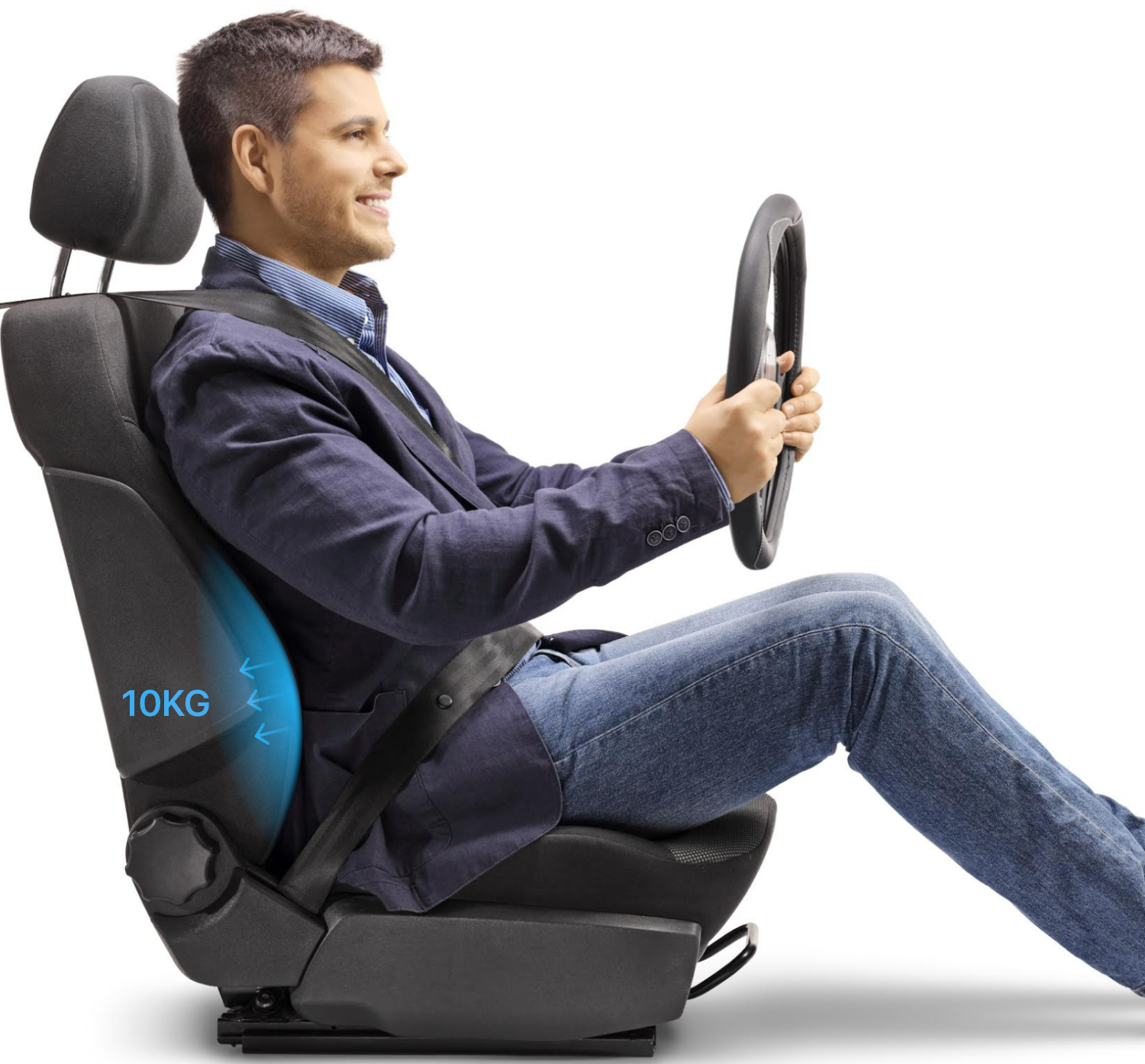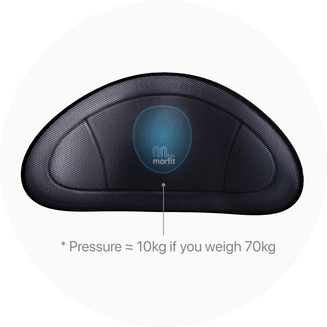 Ergonomic fit, every time, for everyone.
Morfit® moulds to fit your shape, capturing every curve of your spine. Unlike memory foam, it remembers your shape.
Morfit remembers your unique shape.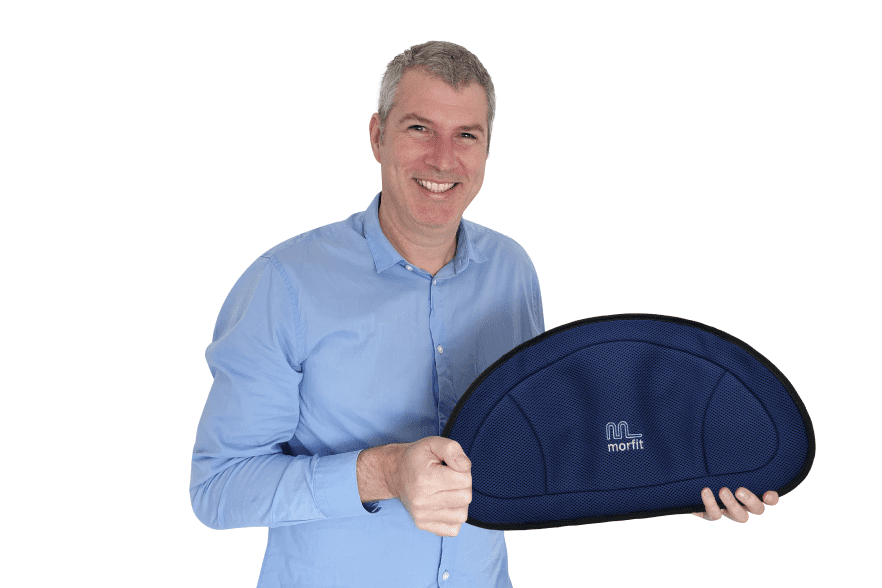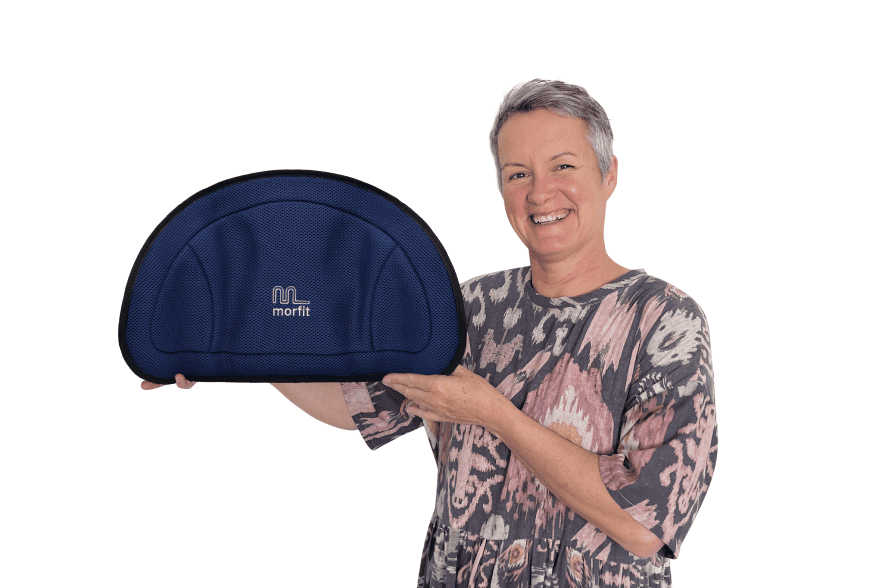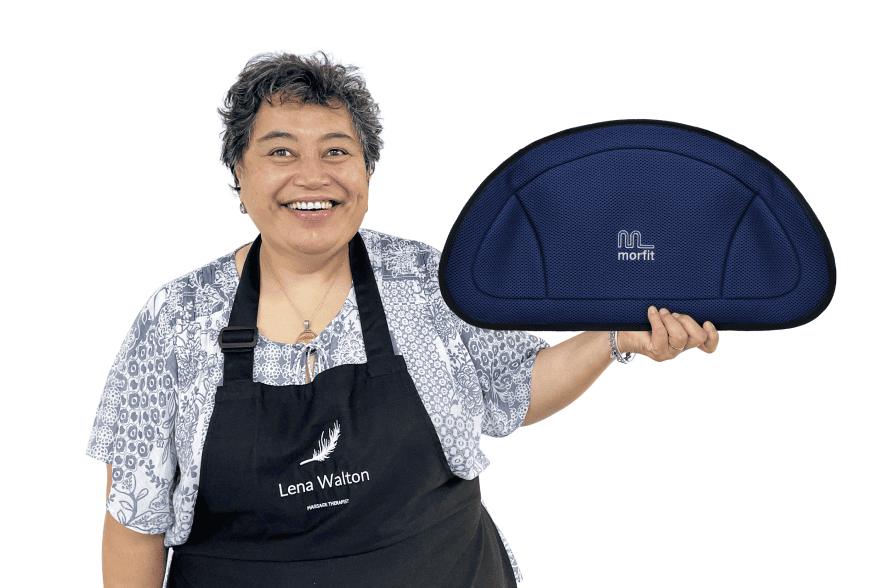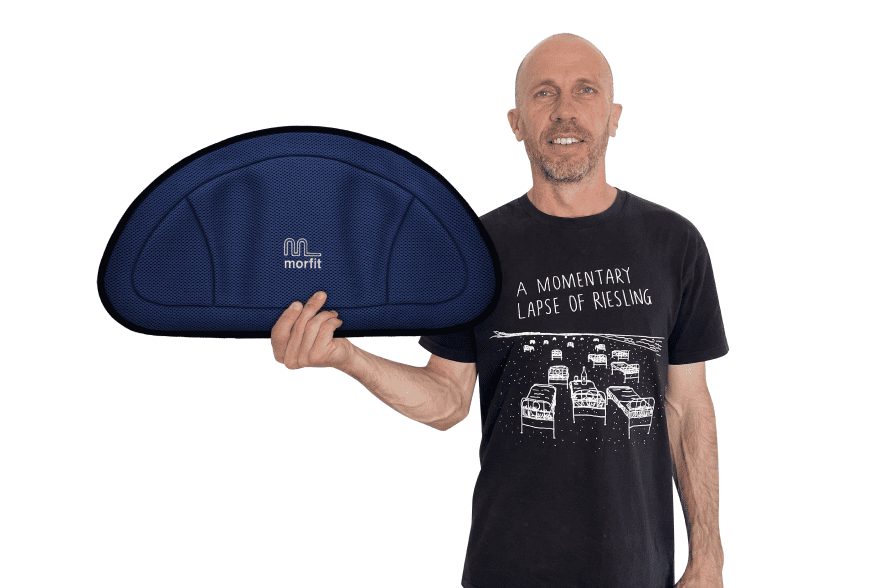 Morfit® is slim enough to fit neatly into the small of your back.
You still get support of your pelvis and upper back with a perfectly fitting Morfit®.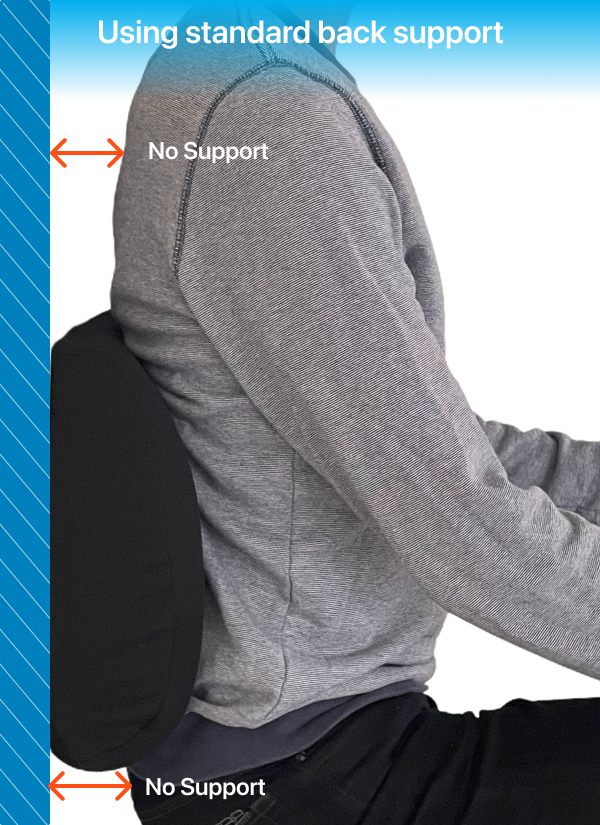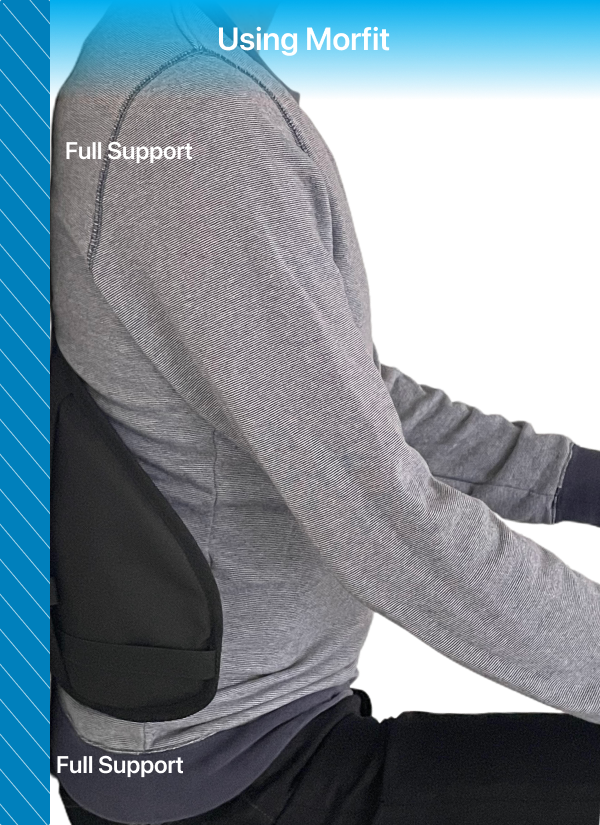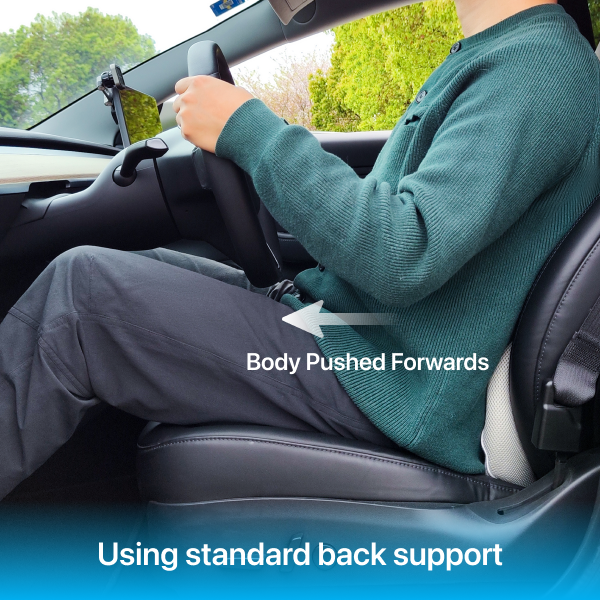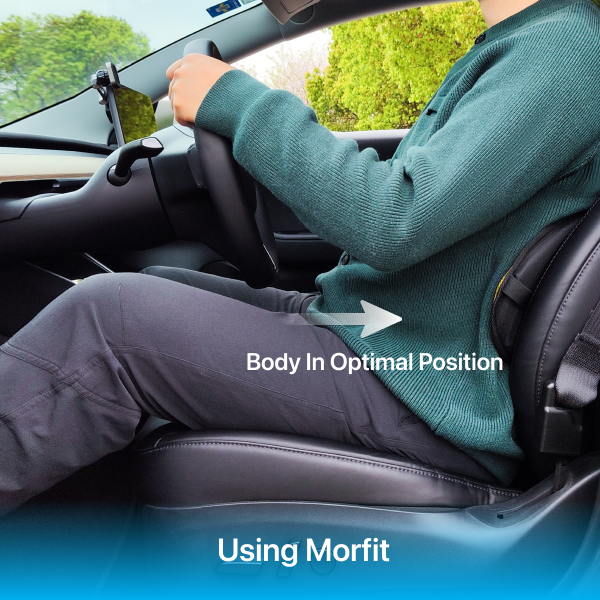 Morfit® keeps you in the back of the seat.
Introducing Interlock Foam™.
The secret to Interlock Foam™, is that it can change from SOFT to FIRM and back again.
Which Morfit® is right for you?
Morfit® Electric
Pump
Electric - fully automatic
Program controlled
Single button press
Rechargeable - Li-ion battery
Dhs. 499
Morfit® Original
Pump
Hand operated
Totally manual
Two hands required
No battery required
Dhs. 399

Medically endorsed.
Loved by health professionals.
Morfit® is a registered medical device. It really works, that's why more health professionals recommend Morfit® to their patients.
The world's most intelligent lumbar support for drivers.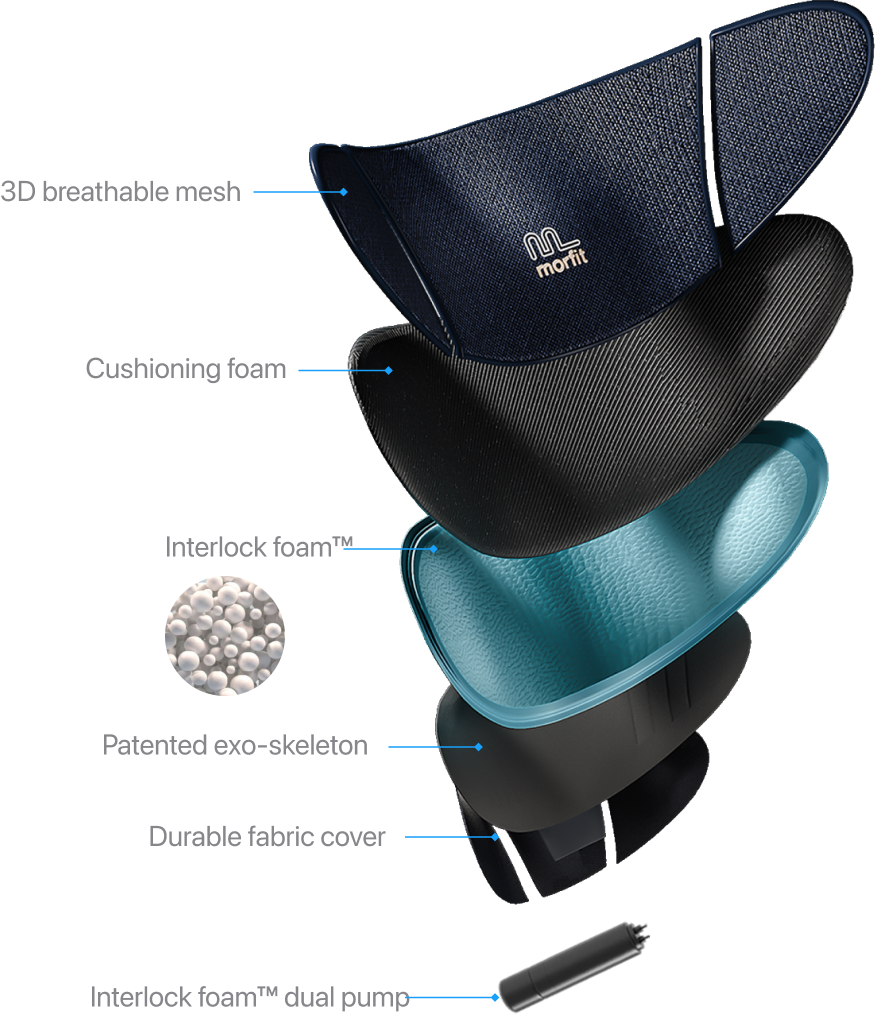 Built to last.
Morfit® has been designed with care. The cover is durable and washable. All components are replaceable.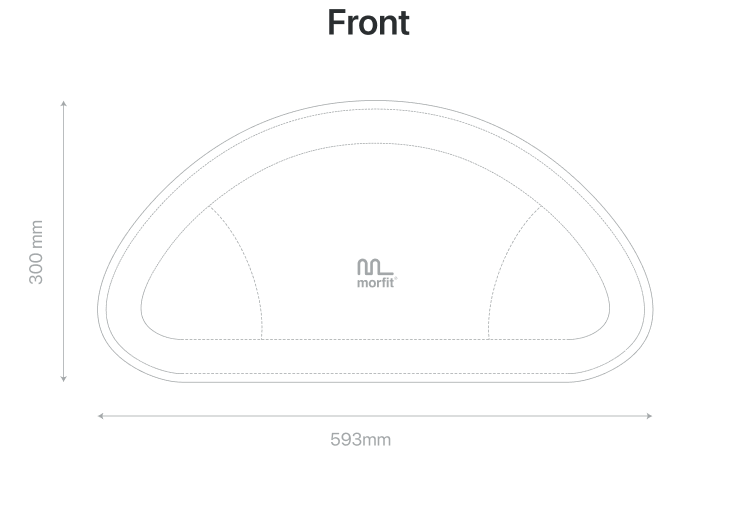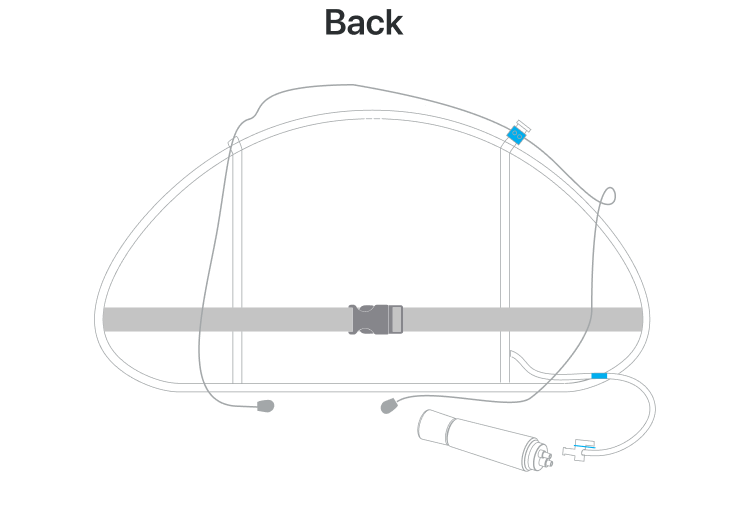 Product specs.
Product
Morfit® Original: model No. 005.
Colour: Onyx Black, Amethyst Blue, Garnet Red, Zircon Yellow.
Dimensions: 593 x 300 mm.
Net weight: 420gms.
Straps: Vertical and horizontal. Elastic and adjustable.
Interlock Foam™ dual pump: Manual – no batteries required.
Active material: Morfit®'s Interlock Foam™.
Cover: 3D mesh. Removable. Machine/hand washable.
Packaging
Packaged dimensions: 593 x 295 x 48 mm.
Packaged weight: 950gms.
Free Shipping
Shipped using International Standard from Australia / UK or Shenzhen warehouse.
1 Year Warranty
All goods come with a one year warranty against defective parts and workmanship.
30 Day Return
We aim for 100% customer satisfaction, if Morfit® does not help you, you can request a full refund.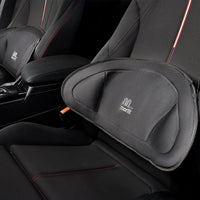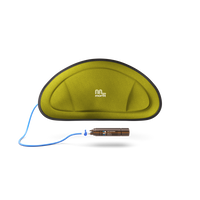 Accepted payments


Fast delivery and product as described thank you
Great Comfort
Have scoliosis and 5 degenerated discs in Lower back and the Morfit lumbar support has provided significant support to my back whilst driving on long trips.
Morfit Original Adjustable Lumbar Support
Definitely works but I am finding it hard to get comfortable on long drives
Moffit Lumber Support
My body says Thank You for the support it receives on the 400klm car journey each week. Not only does it make the journey enjoyable it also makes me look younger.